HOI AN, Vietnam | metroindonesia.id -June 26, 2023 (GLOBE NEWSWIRE) — Hoiana Shores Golf Club at Hoiana Resort & Golf is proud to announce its remarkable achievement of being named one of the Top 100 Golf Courses in the world by Golf World Top 100.
What sets this recognition apart is that Hoiana Shores Golf Club is not only the sole golf course in Vietnam but also the lone representative from Asia to make it onto this esteemed list.
Renowned and seasoned industry veterans played an instrumental role in evaluating and selecting the winners. The panel consisted of individuals with extensive experience and knowledge in the golfing world.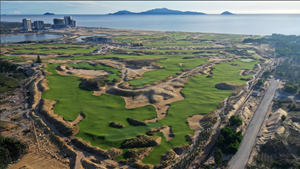 Notable panelists include Chris Bertram, Golf World Top 100 Courses editor, who has played all of the UK, Ireland and Continent's finest courses, and Darius Oliver, a respected course writer & architect who has played an impressive 2,000 courses worldwide.
Joining them were David McLay-Kidd, a celebrated architect with expertise in the UK and America, and Jimmie James, who has personally experienced more than 70 courses on the Golf.com World Top 100 list.
"Hoiana Shores Golf Club being recognized as one of the Top 100 Golf Courses in the world fills us with immense pride," stated Steve Wolstenholme, President & CEO of Hoiana Resort & Golf. "It serves as a testament to the unwavering dedication, collective effort, and hard work of our entire team.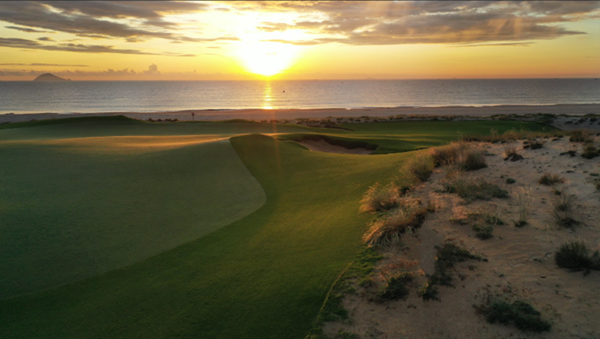 We are committed to providing exceptional service and outstanding amenities, and this recognition further strengthens our resolve."
Situated in Central Vietnam, Hoiana Shores Golf Club boasts a breathtaking 71-par championship link course. With meticulous attention to detail and a seamless integration with the natural landscape, the 18-hole course offers a challenging yet captivating experience for golfers of all levels.
Set against the backdrop of the picturesque coastline, it is an oasis of tranquility and beauty.
Adding to the allure of Hoiana Shores is its exceptional Club House, where golfers can indulge in first-class amenities and services. The Club House is also home to the 1552 Bistro, where guests can relish a delightful fusion of local Vietnamese delicacies and international classic dishes, meticulously crafted by our accomplished culinary team.
"We extend our heartfelt gratitude to the esteemed panelists who evaluated the golf courses for the Top 100 list," expressed Steve. "Their expertise and discerning evaluation process have added significant value to this recognition. As we move forward, we remain dedicated to the pursuit of excellence, further solidifying Hoiana Shores Golf Club at Hoiana Resort & Golf as a premier golf destination."
Beyond the world-class golf course, Hoiana Resort & Golf offers a comprehensive array of accommodation, dining, and entertainment options within an integrated resort setting.
Guests are invited to immerse themselves in luxury, as well as experience an extraordinary golf holiday. To learn more about our exclusive Golf Holidays package and reserve your place on the renowned Hoiana Shores Golf Club, please visit www.hoiana.com or contact our reservations team at +84 235 858 8888.